Table of Contents
Wordpress for professionals, Gerbi-CMS
May Meeting: Wordpress for professionals, Gerbi-CMS
Wordpress for professionals
Speaker: Darcy Whyte

Darcy Whyte will present a Wordpress seminar.
The focus is on preparing a site for a professional or a business, quickly, easily, and with the main bells and whistles.
About the Speaker
Darcy Whyte is the inventor of the Drewbot and the Squirrel Model Airplane, a software trainer and software developer.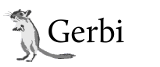 Gerbi - a CMS for Developers Lightning Talk
Speaker: Ian Ward

Gerbi-CMS (nee django-page-cms) is a multilingual content management system written in Python and based on the Django web framework. This talk will cover some of the features of the CMS and short discussion about how it operates.
Ian Ward recently added JSON export and import to Gerbi-CMS and uses it for a number of web sites he maintains.
About the Speaker
history/meeting/87.txt · Last modified: 2018/03/29 20:44 by 127.0.0.1
---