Table of Contents
OO+R, systemd, UEFI installations and GPG key signing for interested persons

March Meeting: OO+R, systemd, UEFI installations and GPG key signing for interested persons
Date: March 6, 2014 at 7 p.m.
Location: Shopify Headquarters

This month we will actually be having the short topic talk by Ian Gorman on slide generation and a main talk by Robert P. J. Day on systemd. In addition, we will be having a BOF on UEFI installations led by John Nash and as a standard feature, we will be offering GPG key signing after the main talk.
Next month (April) is the AGM and election of board members. We have had a loss of two board members, so we would like at least two people to volunteer to be on the board. In addition, according to our bylaws, we need at least twenty people to be at the meeting in order to meet the requirements for the AGM and election of officers. If anyone is interested serving on the board, please contact the secretary, RGB. We do not run for a position, those are assigned at the first board meeting after the election. If we have too many people, there will be an election with ballots. Anyone can be nominated, including self-nomination. In addition, we have a requirement for attendees at the AGM to sign an attendance sheet in order to prove we had 20 people present. Proxies are permitted, so anyone who can not make it to the meeting can nominate somebody be their proxy. An email stating that a specified individual will hold your proxy will be sufficient for our purposes. This will be mentioned again at the beginning of the evening.
As per our newer format, we will have a one hour pre-meeting item from 6:00 to 7:00 for people who are new to Linux, have general questions, or wish to help out with people who are just getting started.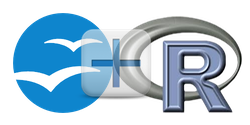 Apache Open Office and R for Slide Generation
Speaker: Ian Gorman

Ian Gorman will give a brief demonstration to show how he used OpenOffice and R to prepare slides for a technical presentation to the Ottawa Vintage Radio Club
About the Speaker
Ian has a lot of experience at applying experience outside of its original box.
He has solved problems in Economics, Math, Computer Science, logic based controllers, bicycles, and human relations, generally mixing in information from at least one other discipline or computer language to make it work, or work better. His experience with computers includes Linux, Mac, and several server OSes from IBM, Sun, and others. He has worked with drivers, parsers, API design, business rules, Java garbage collectors, and some less exotic code that just needed to work.

systemd overview
Speaker: Robert P. J. Day

Robert will be giving a talk based on his experiences with systemd over the past few months.
About the Speaker
Robert P. J. Day is a long-time Linux and open source professional trainer, having taught for numerous companies including Red Hat, Sun Microsystems, Global Knowledge and Protech Training, as well as delivering his own custom courseware. These days, Rob concentrates primarily on training in the areas of Linux kernel programming, embedded Linux, device drivers and OpenEmbedded and the Yocto Project.

UEFI installation BOF
Speaker: John C. Nash

John will be leading a BOF on the joy of UEFI. Open discussion and experience stories welcome
About the Speaker
Retired Professor of Management at U of Ottawa.
2006 - May – Pres. of OCLUG – Now I'll have to learn more about Linux!

2007 - Mar – have learned a lot, including how much still to learn.

GPG Keysigning
Speaker: Scott Murphy

After the formal presentation, we will have a GPG key signing for anyone who wishes to have their GPG key signed. This will be very informal, more of an activity rather than a talk. In order to participate, you will need a few things:
A previously generated key you plan on using

Picture ID to prove you are who you say you are for those of us who may not know you

Your key information (fingerprint, email address and uid)
Ideally, you should bring small pieces of paper with your name, email and pgp key fingerprint on them to hand out to people. You can include a small "verified" checkbox that someone can mark if they choose to check identification.
Method:
Generate your fingerprint and paste it into a file

Copy and paste until you have filled a sheet of paper

Cut into strips to hand out.
About the Speaker
Scott has been haunting server rooms and using/administrating Unix and Unix like systems for more than 30 years now. His background includes IT infrastructure, system administration, deployments and migrations, security and management. He is currently working as a consultant for the federal government.
history/meeting/109.txt · Last modified: 2018/03/29 20:44 by 127.0.0.1
---